book annotating stickers
mystery sticker set (holiday drop exclusive!)
Regular price
Sale price
$26.00 USD
Unit price
per
Sale
Sold out
if you're like us and always make sure to buy yourself holiday gift(s) but wish you could keep those gifts a surprise for when you open them.. look no further!
our mystery sticker sets are the perfect option for you to treat yourself this holiday season without spoiling the surprise of what you're actually going to unwrap
know that while these are called mystery sticker sets, we may include products that are not necessarily stickers. these sets are curated on a made-to-order basis so please let us know in the notes above if there are any stickers or products you really like or don't like and we will do our best to accommodate. all sets will be packaged in a wax sealed envelope but you can absolutely have us do a lil extra giftwrapping for you free of charge by checking the box before adding to your cart!
note: mystery sticker sets include about 20% more than the value paid (ie: the $100 mystery sticker set would actually include ~$120 worth of products)
share
materials/finish




*please note: colours may print slightly different than they are shown on screen
sticker & sheet dimensions
multiple sticker sheet discounts

looking to get multiple sticker sheets? use the discount codes below when purchasing multiples. please note that discount will not be applied to orders that have already been placed

buy 4 sheets save $1: buy4get$1

buy 10 sheets get 5 off: buy10get5%

buy 20 sheets get 10% off: buy20get10%

*discount codes apply to all sticker sheets including custom*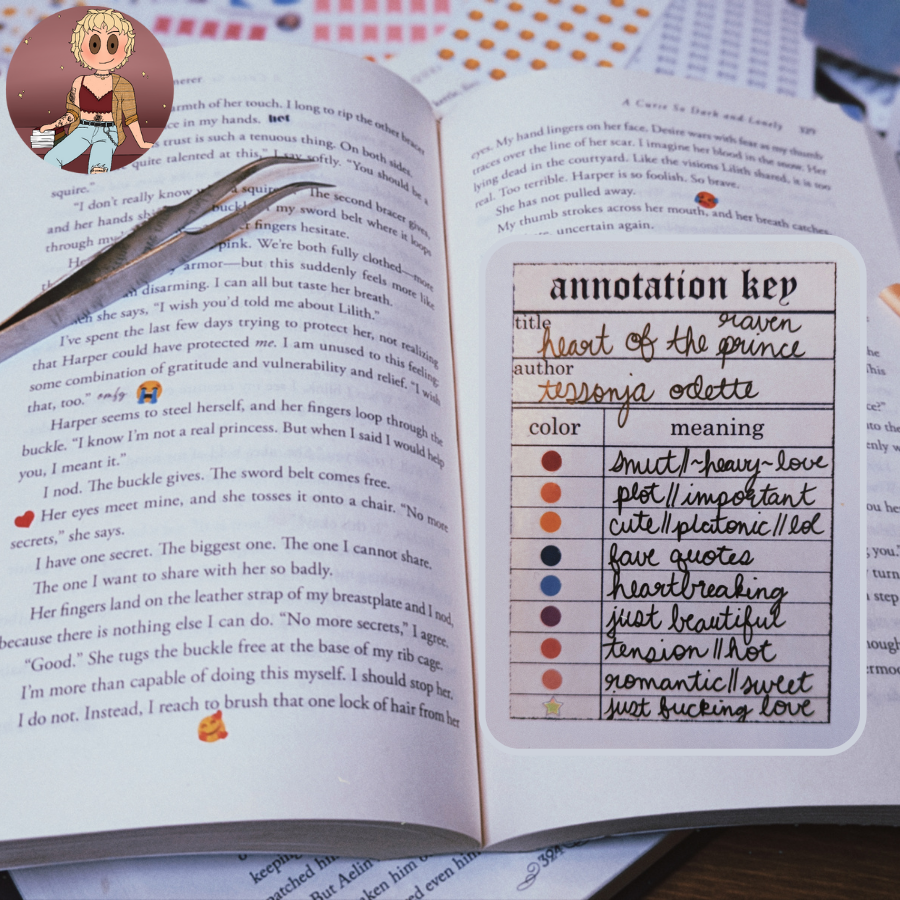 book annotating sticker guide
there is no right or wrong way to use our stickers but if you are looking for inspiration or a place to start, click the link below to see how we recommend annotating with our stickers & the color legend we use ourselves!
sticker guide