pics coming soon!
book annotating sticker starter kits
new to book annotating? overwhelmed what to use? not quite sure where to start when it comes to using our stickers? our annotating kits will help get you started and/or help you figure out your unique annotating style!
Regular price
Sale price
$32.00 AUD
Unit price
per
Sale
Sold out
note: we highly recommend using sticker tweezers when using our stickers given how small they are compared to most fingers! we do not include them in the kit due to shipping costs/restrictions when shipping internationally but are happy to provide recos of where to get a pair if you'd like them!
share
sticker sheet quantities

flags: 64/sheet (8/color) & comes with "color key" (8 circle stickers, 1 of each color)

quads: 48/sheet (6/color) & comes with "color key" (8 circle stickers, 1 of each color)

special flags: 30/sheet

special quads: 20/sheet

emojis: 81-101/sheet

text: varies based on word/phrase length

micro star/heart combo: 50/sheet - this combo is not available for sale elsewhere in the shop but you can see the full sheets of each the hearts & starshere for reference!

for annotation key pictures - see here for reference
materials/finish




can be used on most surfaces

not waterproof

*please note: colours may print slightly different than they are shown on screen
sticker & sheet dimensions

flag stickers: .25" x .40"

quadrant stickers: .37" x .37"

emoji stickers ~.25" x ~.25"

text stickers: varies

micro stars/hearts: .18" x .18"

sheets & keys: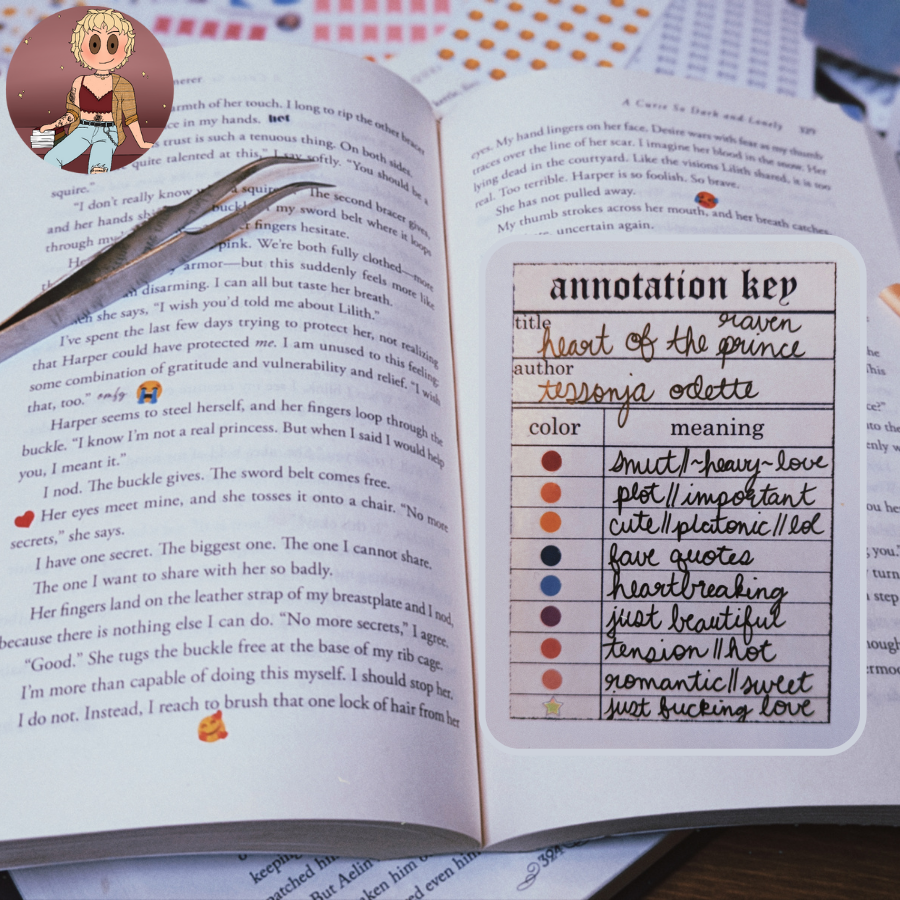 book annotating sticker guide
there is no right or wrong way to use our stickers but if you are looking for inspiration or a place to start, click the link below to see how we recommend annotating with our stickers & the color legend we use ourselves!
sticker guide