bookish stickers
highlighter tabs
Regular price
Sale price
$10.50 CAD
Unit price
per
Sale
Sold out
thin rectangle stickers that fit perfectly over lines of text in your books to highlight words, phrases, and passages that won't bleed through or end up crooked like most highlighter pens!
each order comes with two large sheets of tabs in the color selected. each sheet has five different lengths of tabs to fit various sizes of phrases/text in your book.
"the whole set" comes with either 1 or 2 sheets of every color in the set (depending on selection).
can be placed in the book itself, your planner, your journal, your reading log - anywhere you record your thoughts! since these are quite small, we highly recommend using sticker tweezers to place these. we have them in the shop here!
__
please note that these are stickers & are fully sticky on the back - they are intended to be permanent so while you can usually move them initially if placed incorrectly, the likelihood of being able to remove them after fully placed (or after time has passed) depends on a variety of factors (quality of book paper, length of time, etc.). we recommend you consider these as permanent additions to your books to prevent any future disappointment or damage!!🥰
share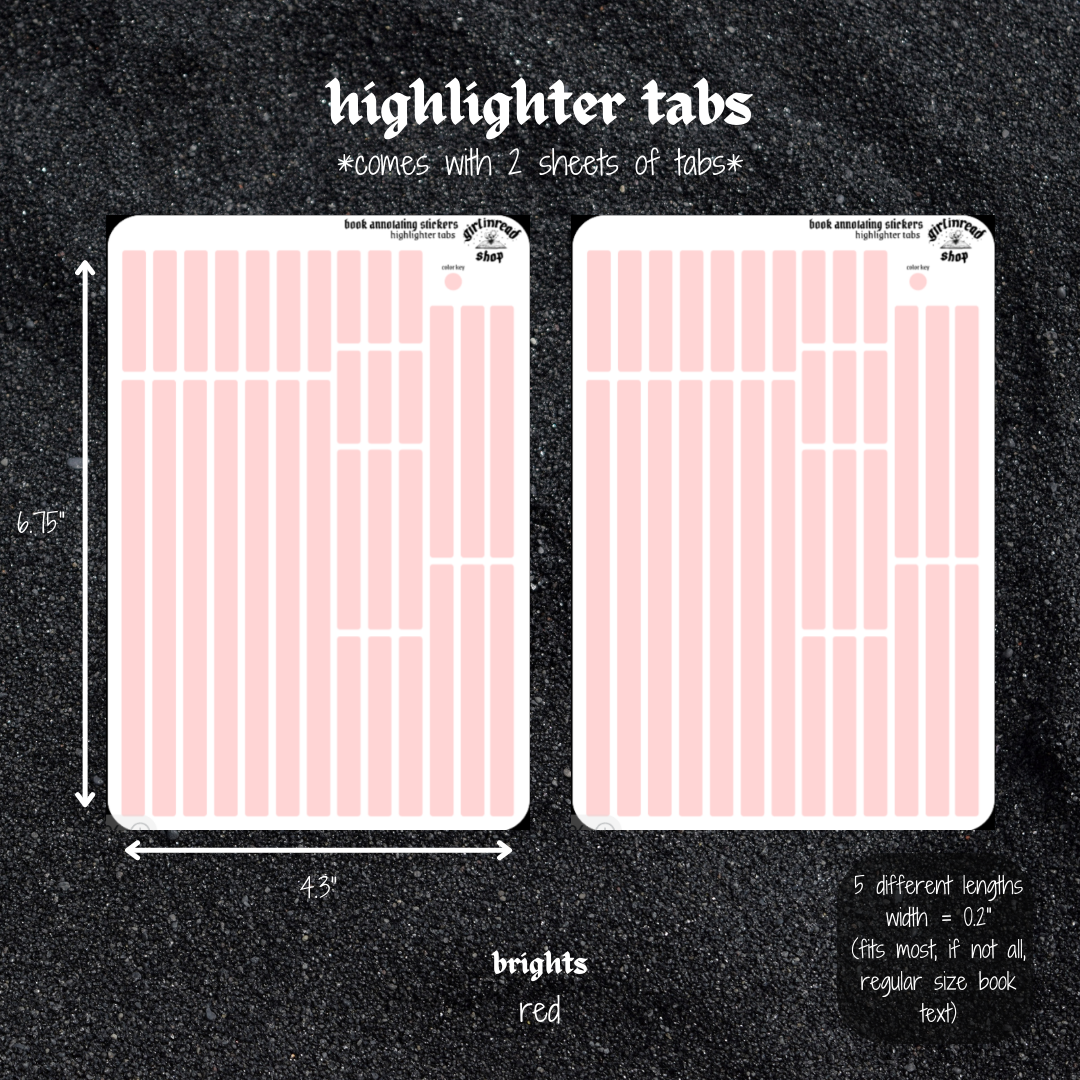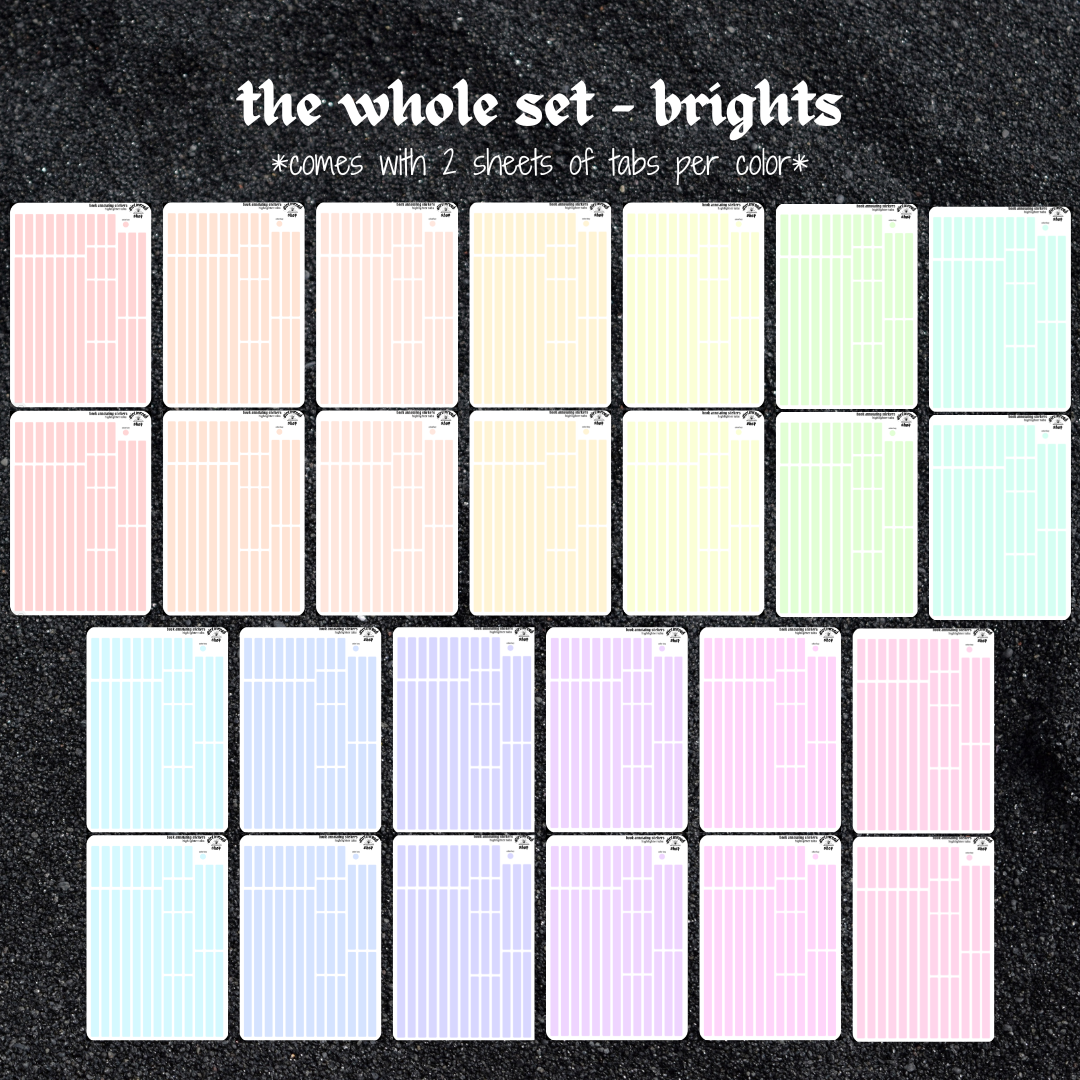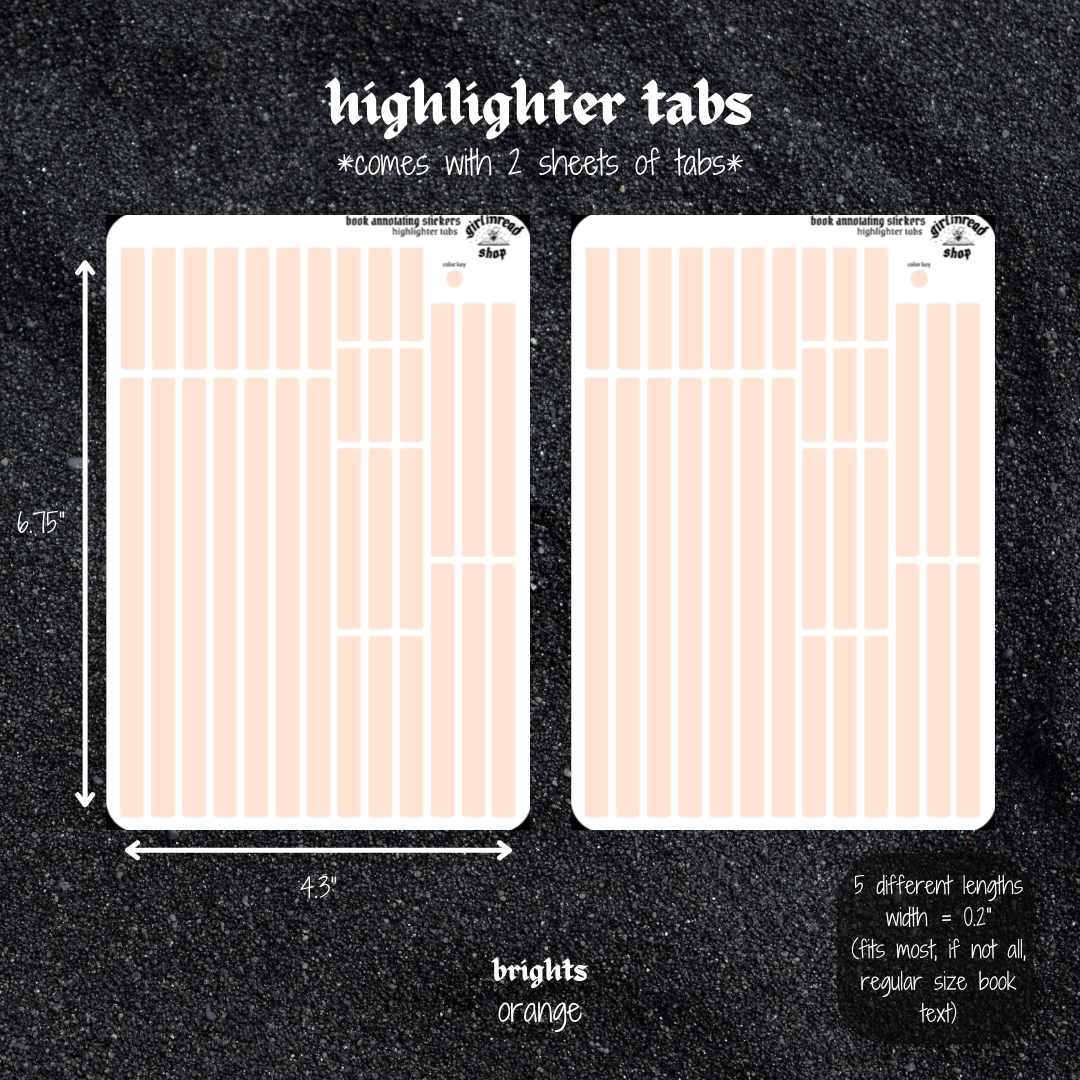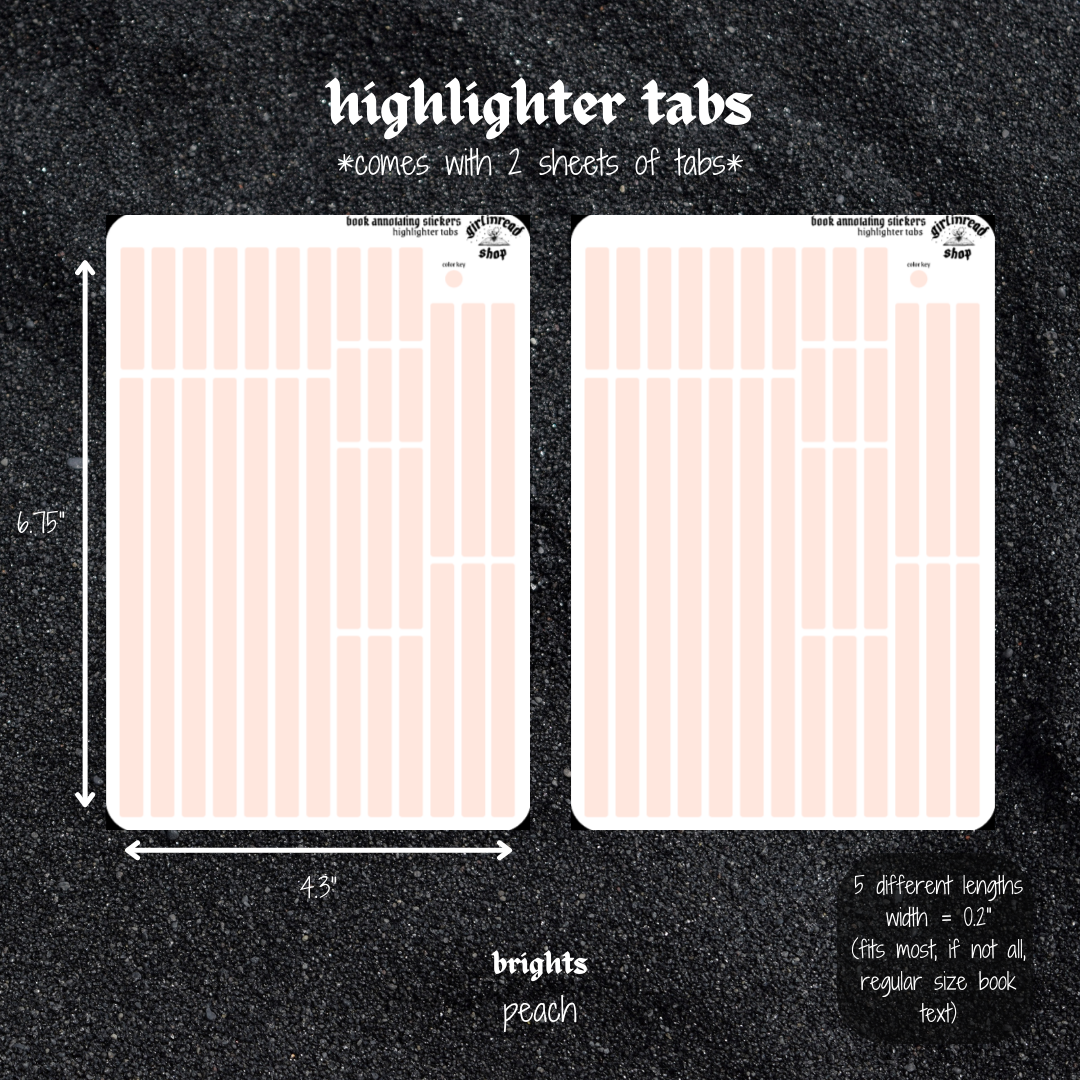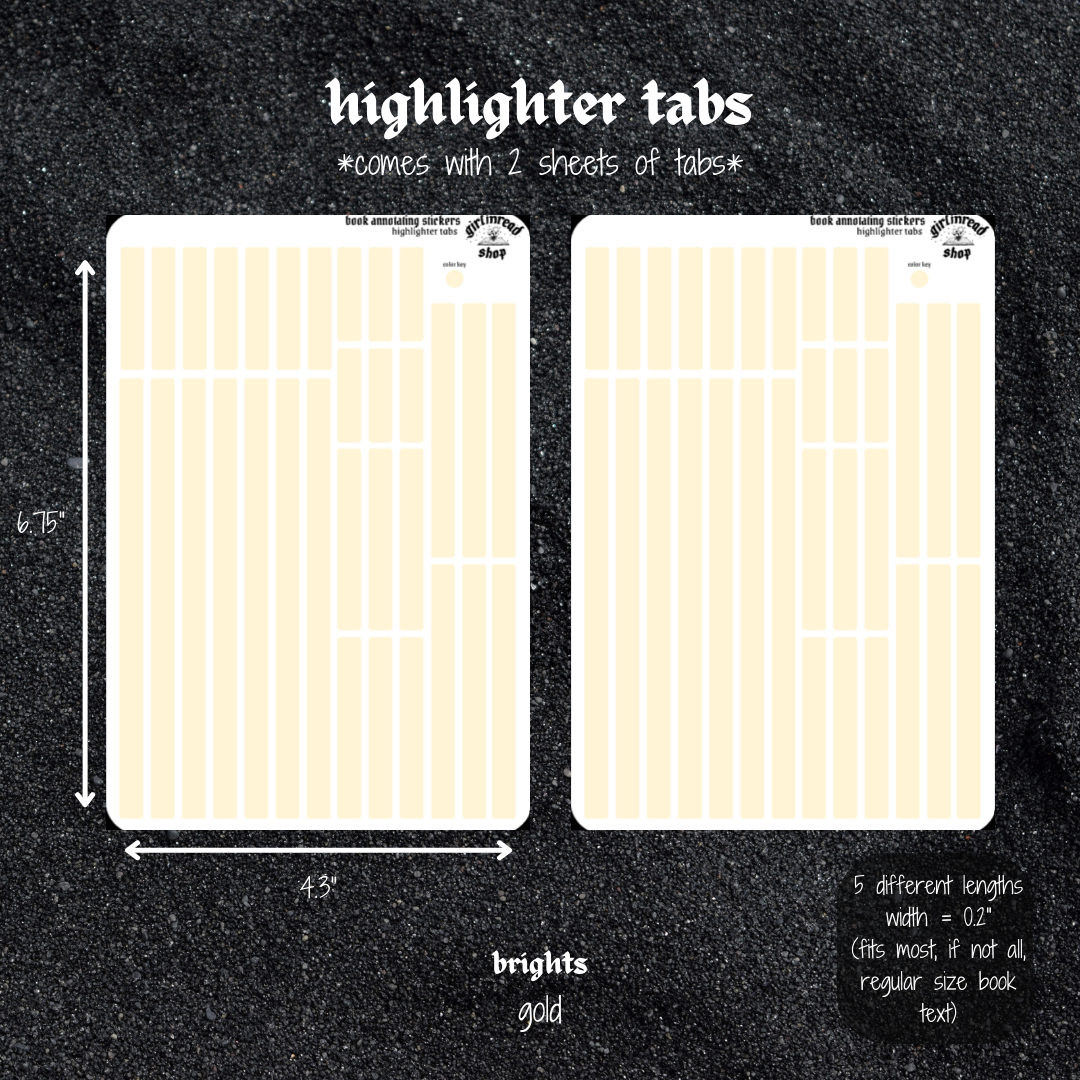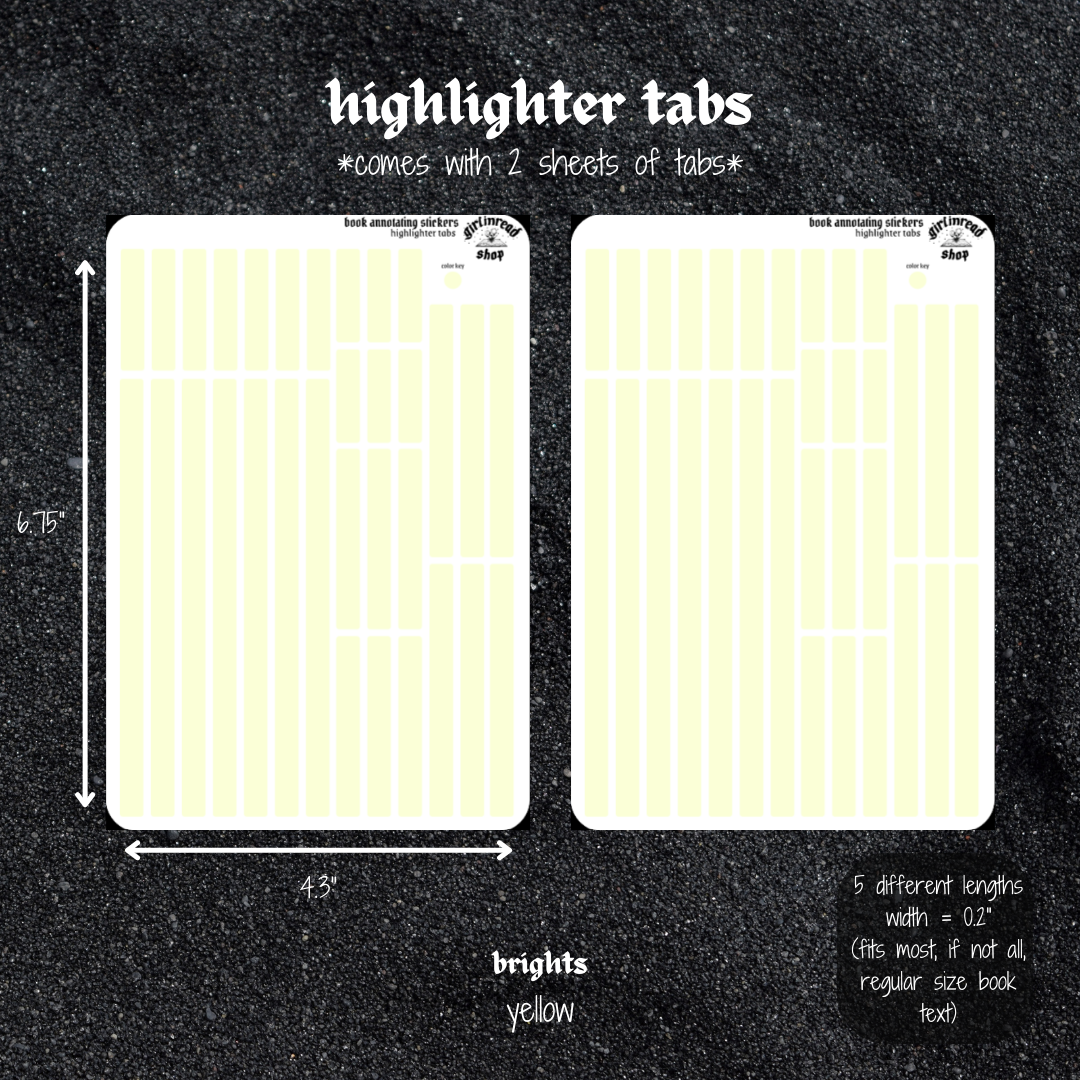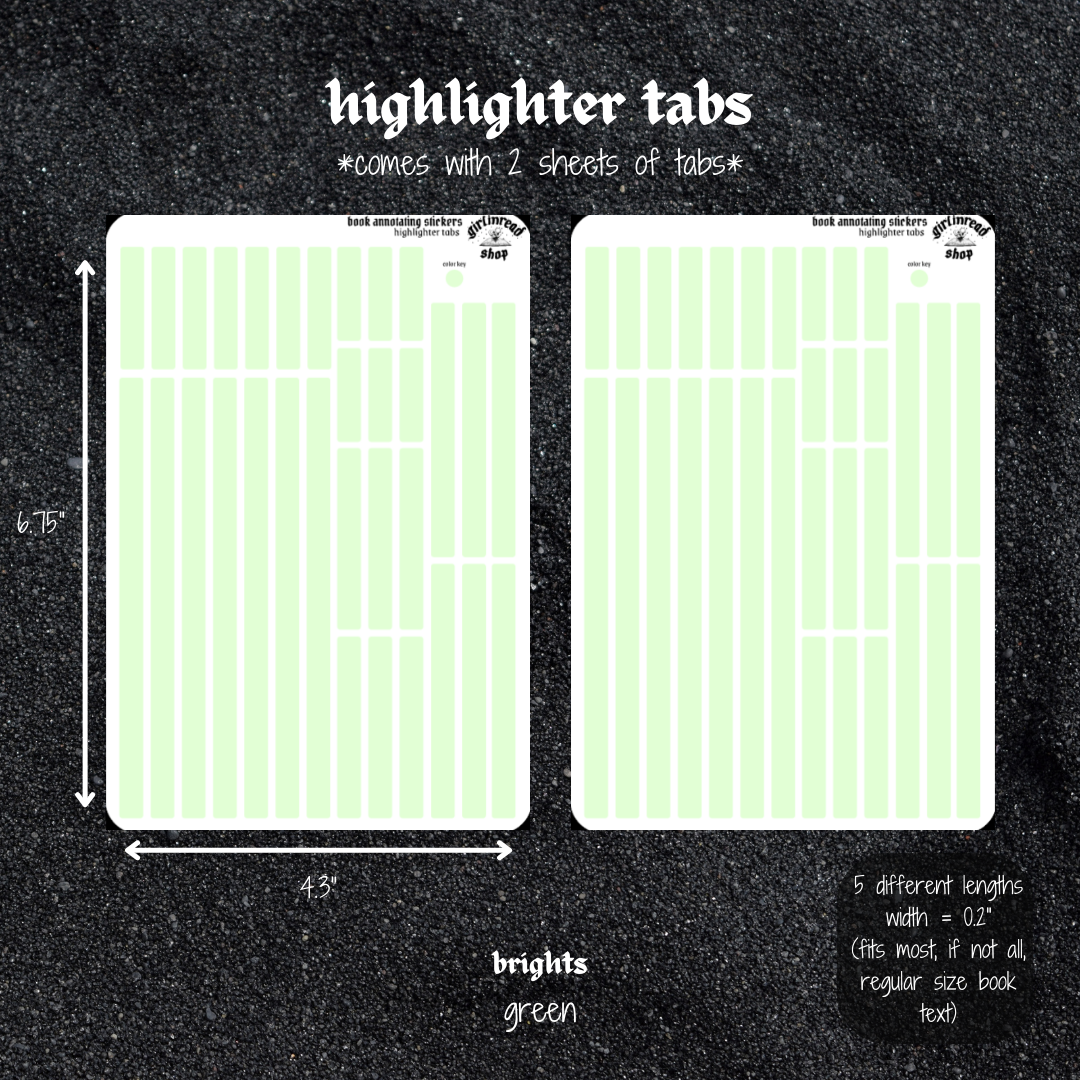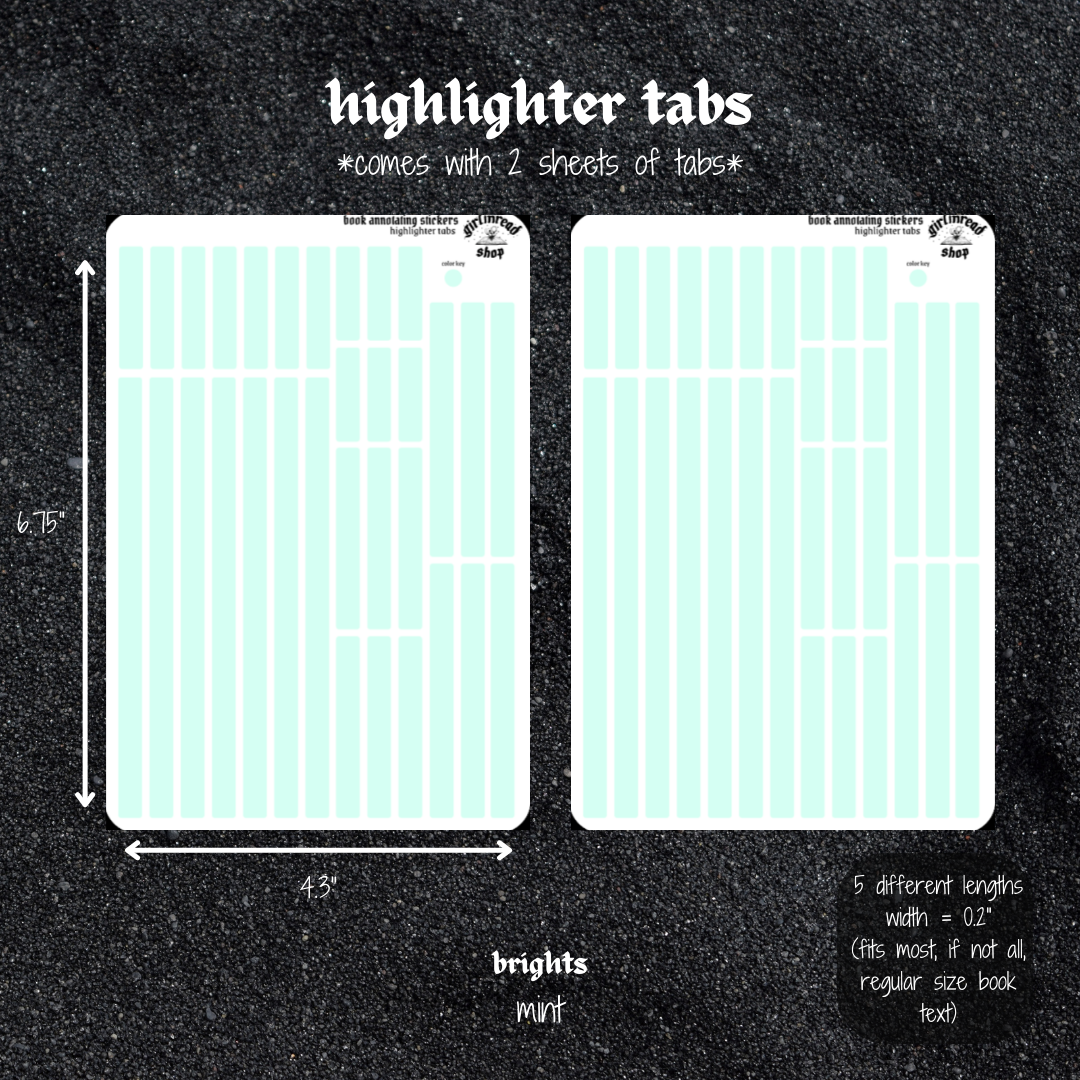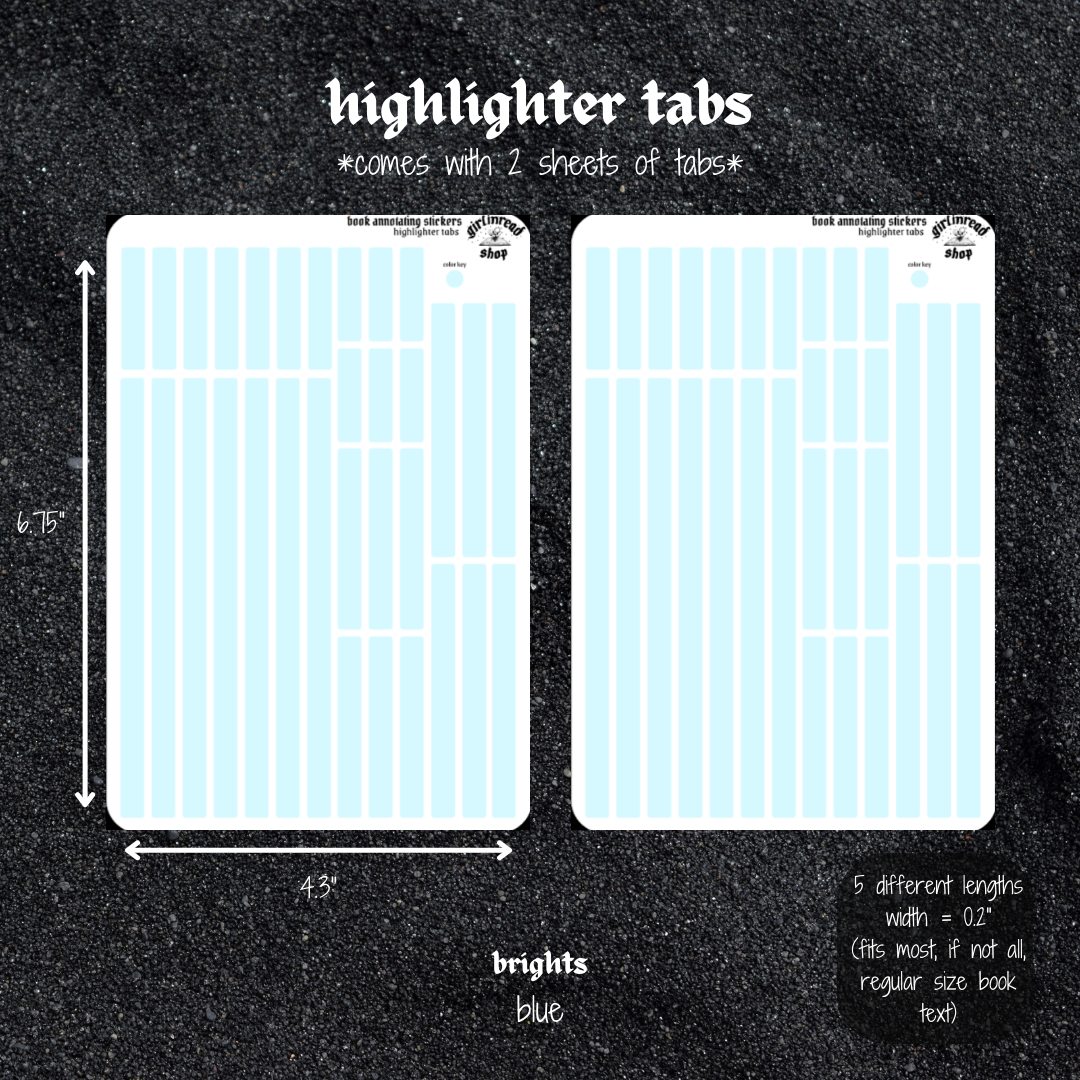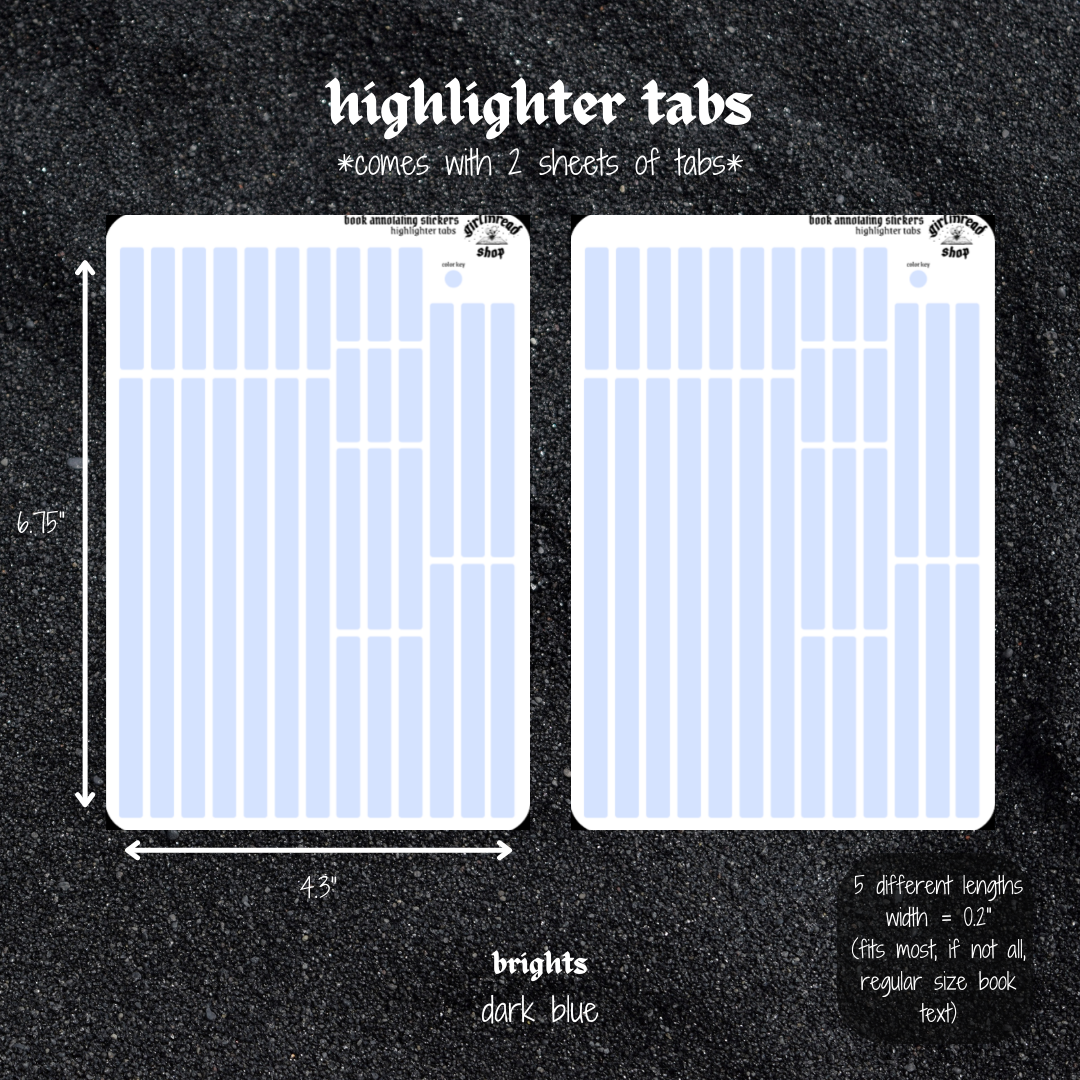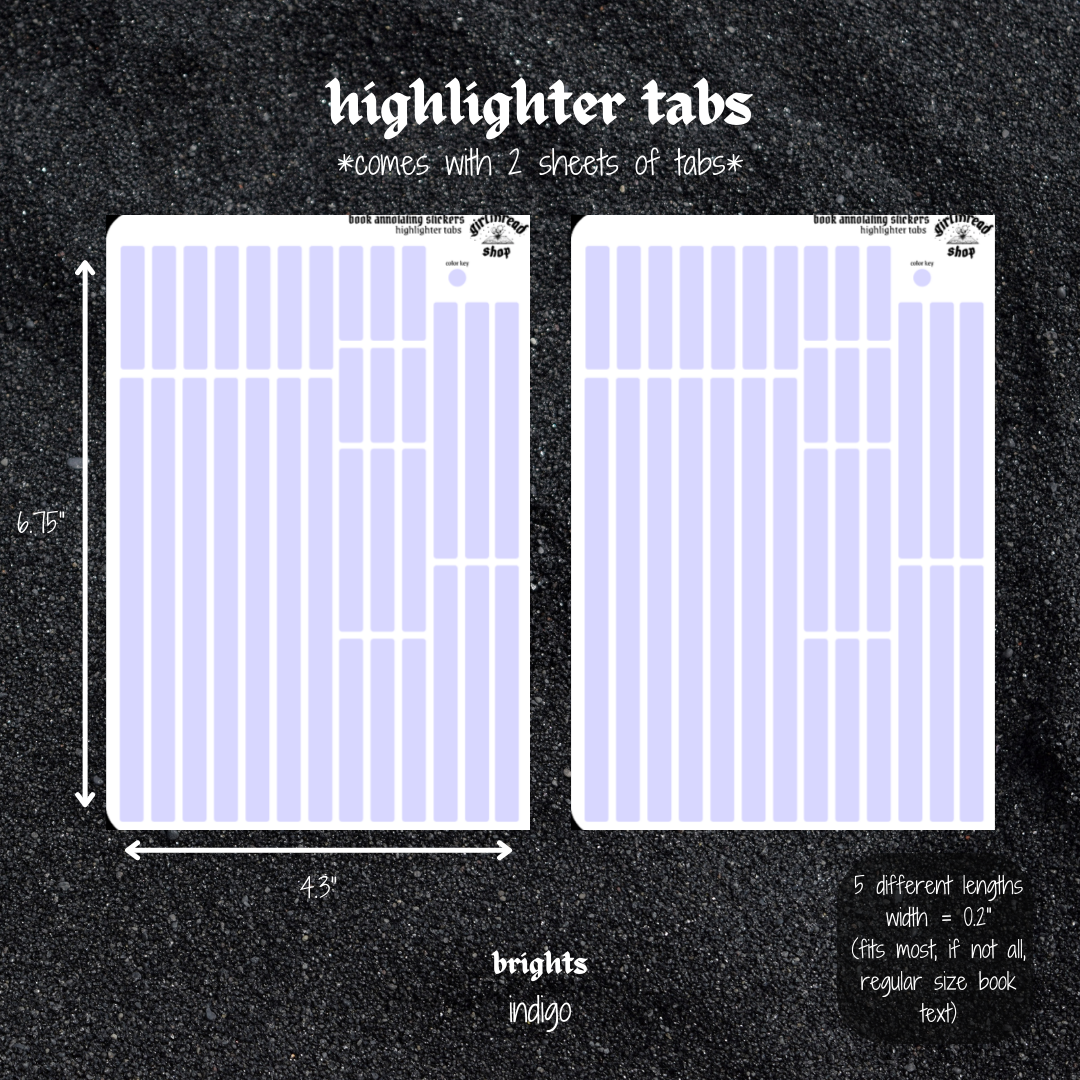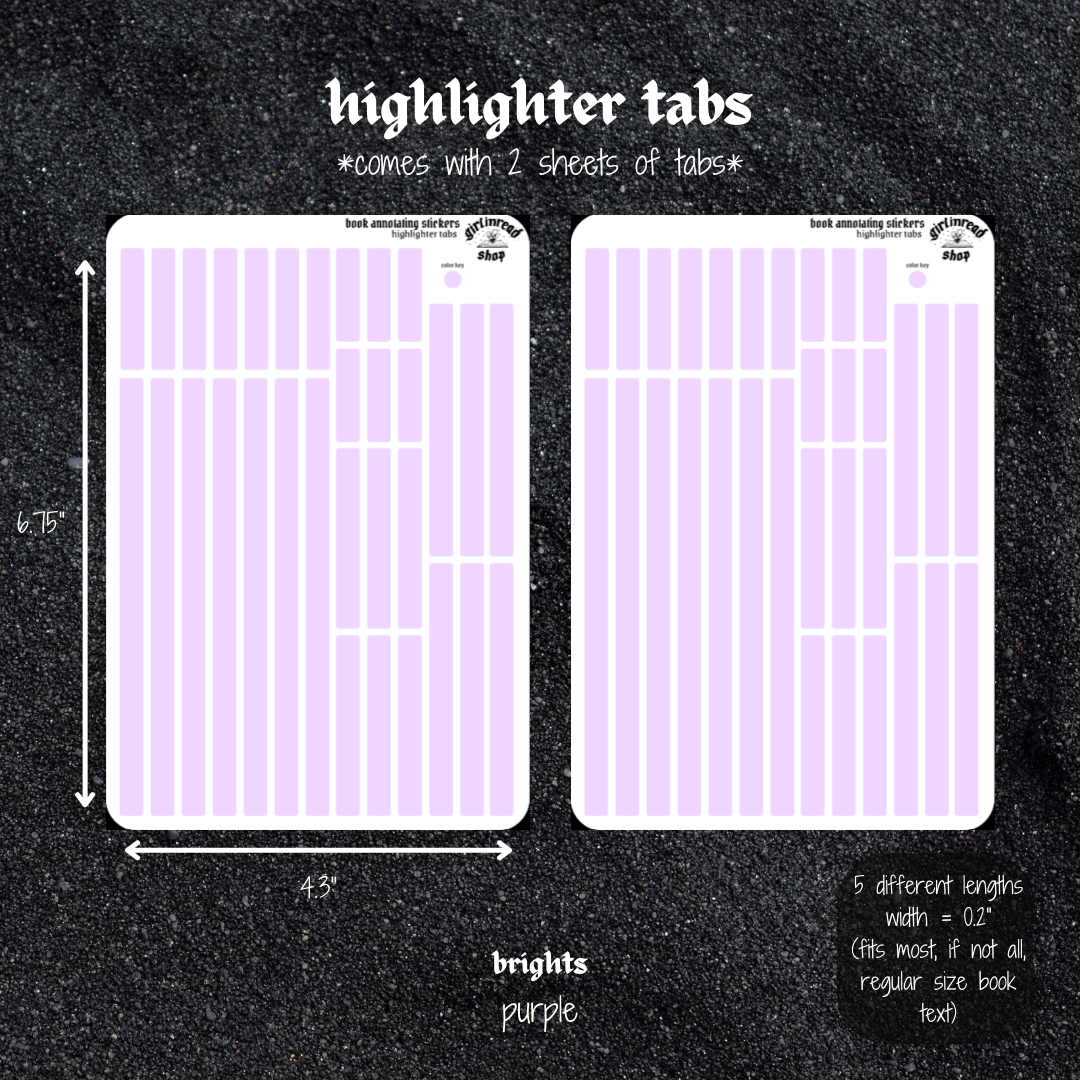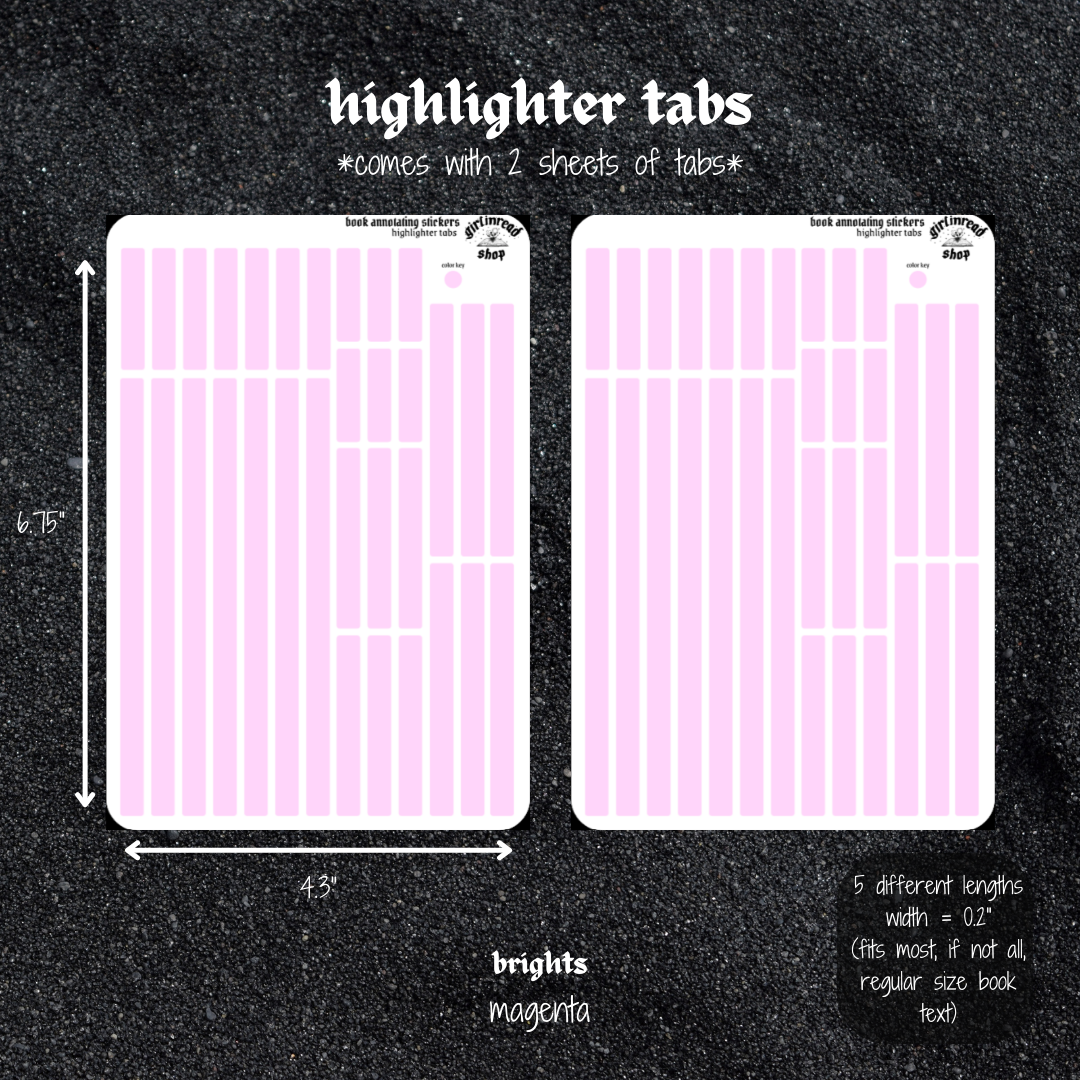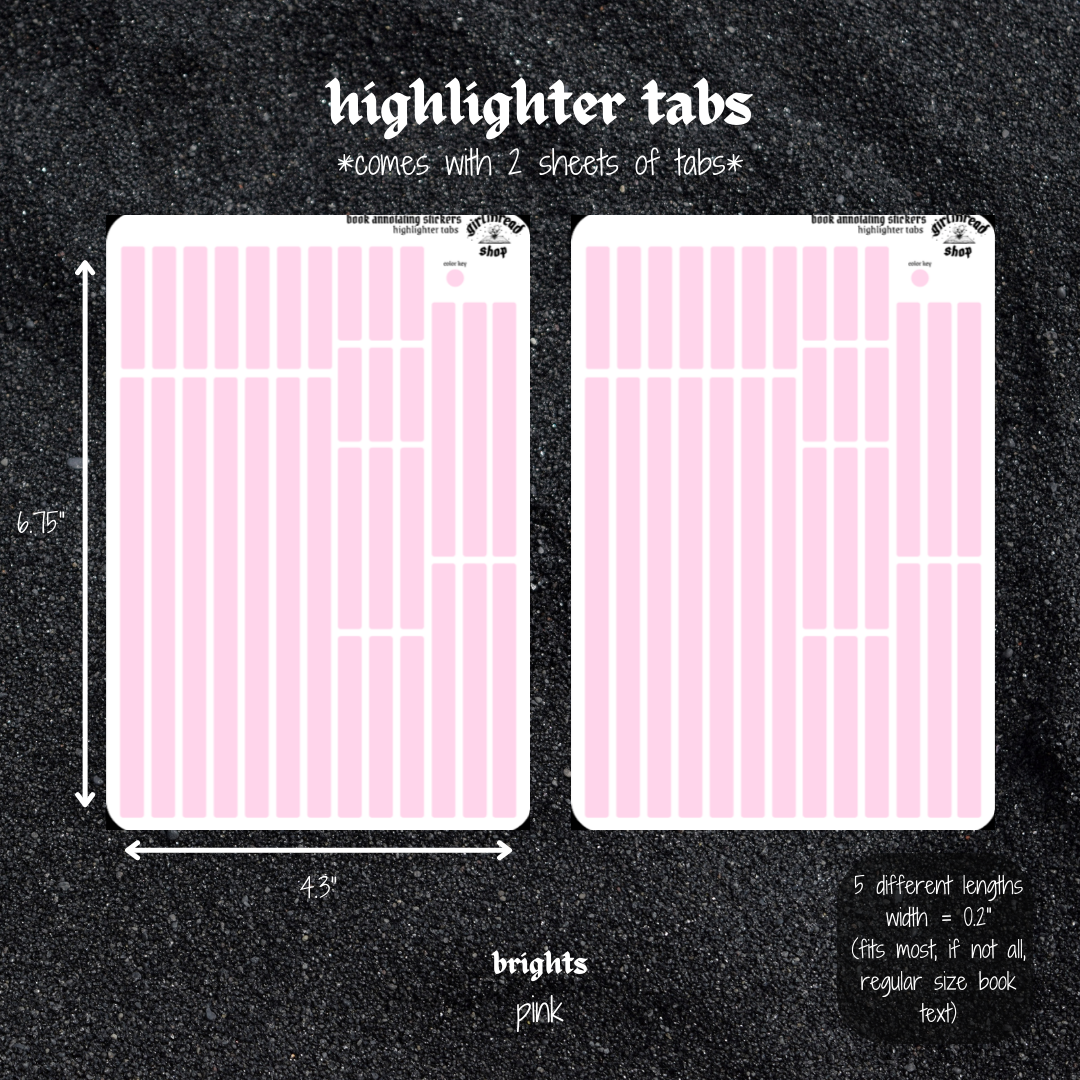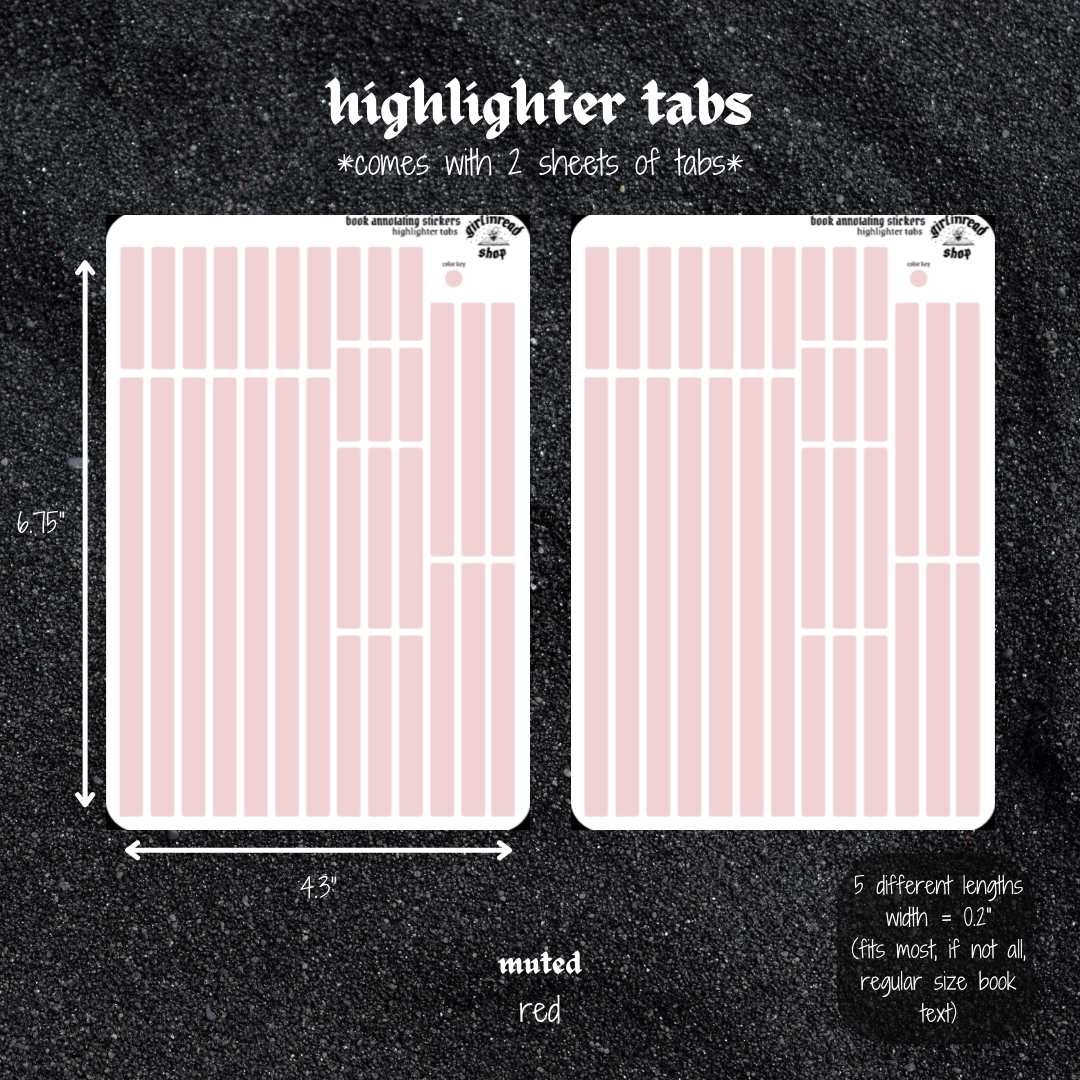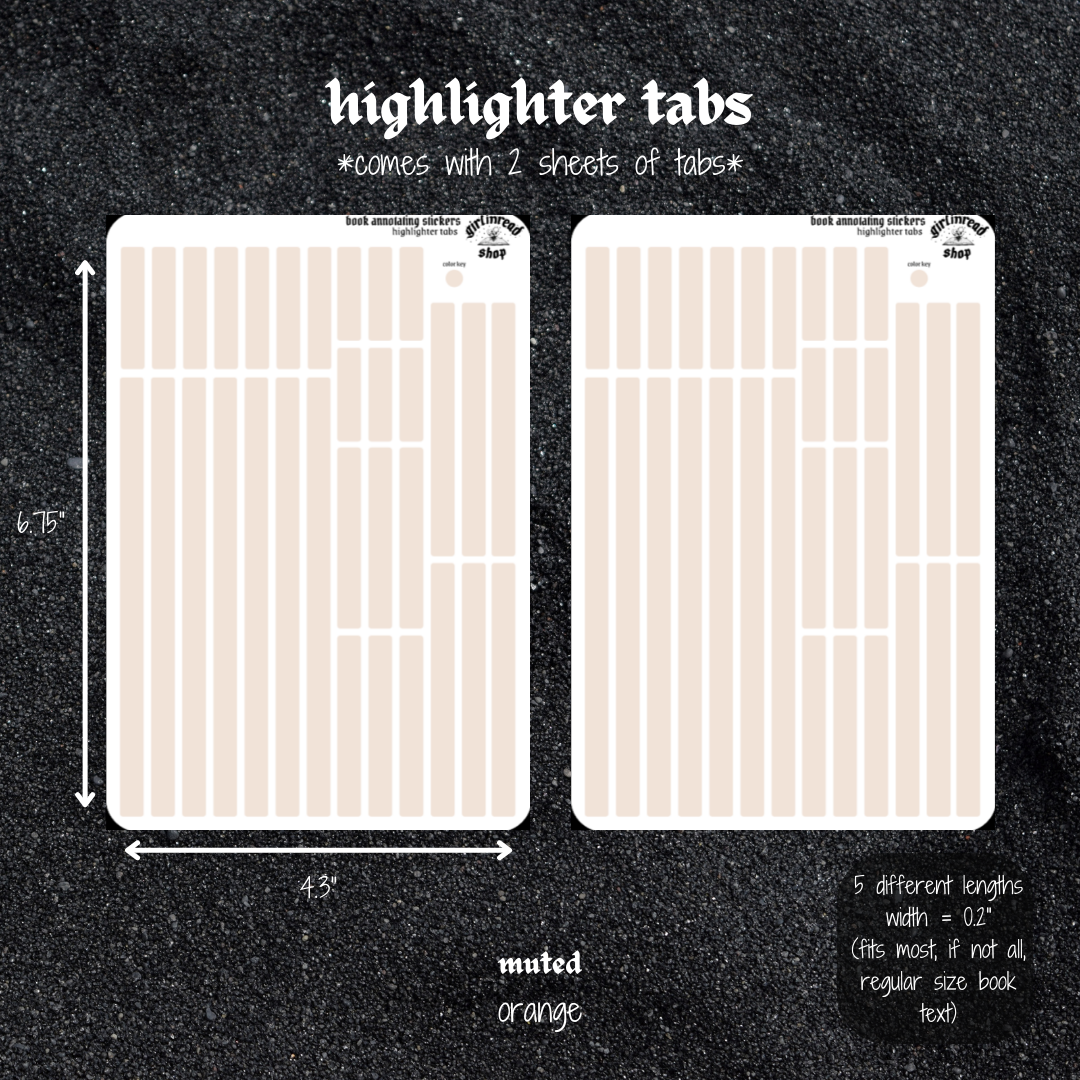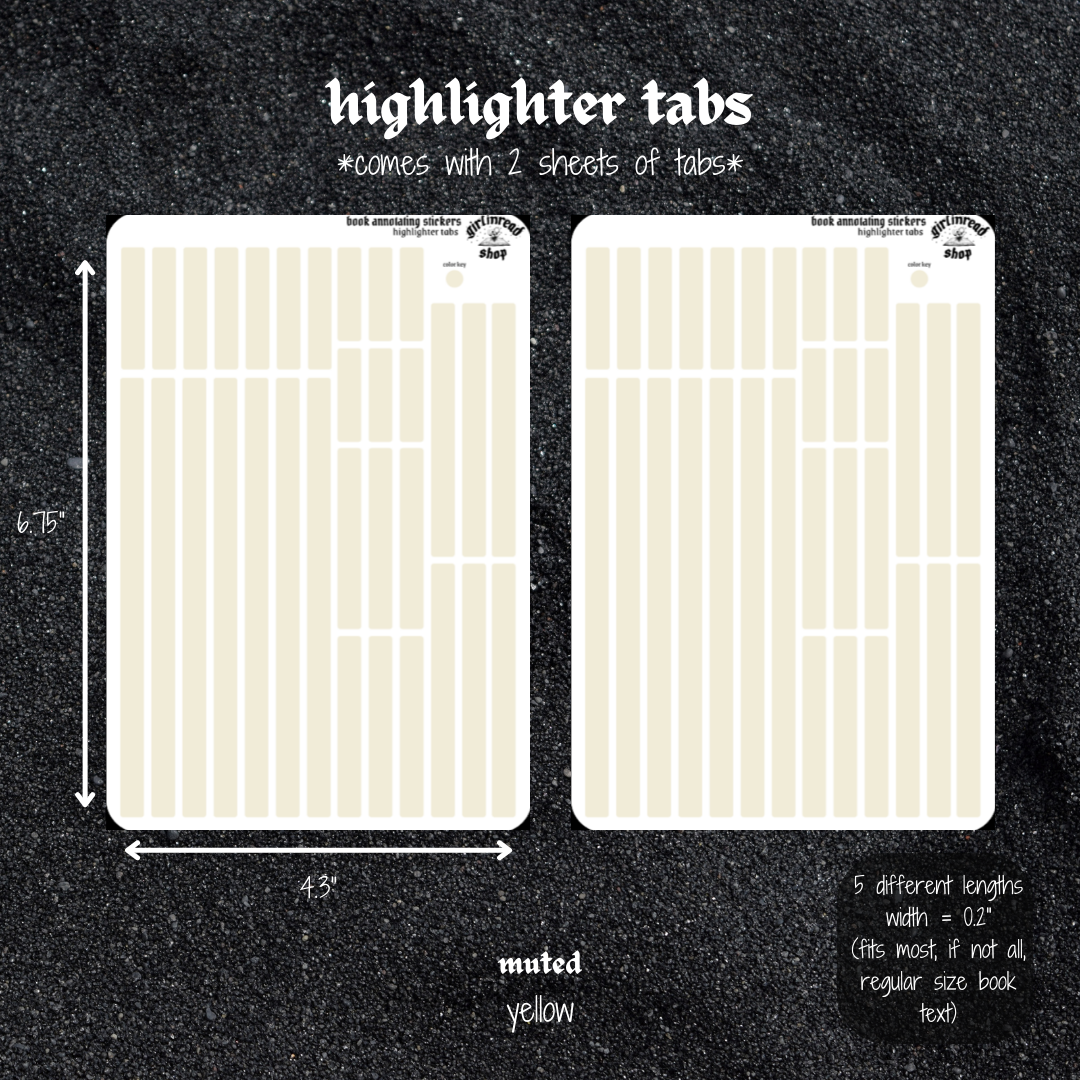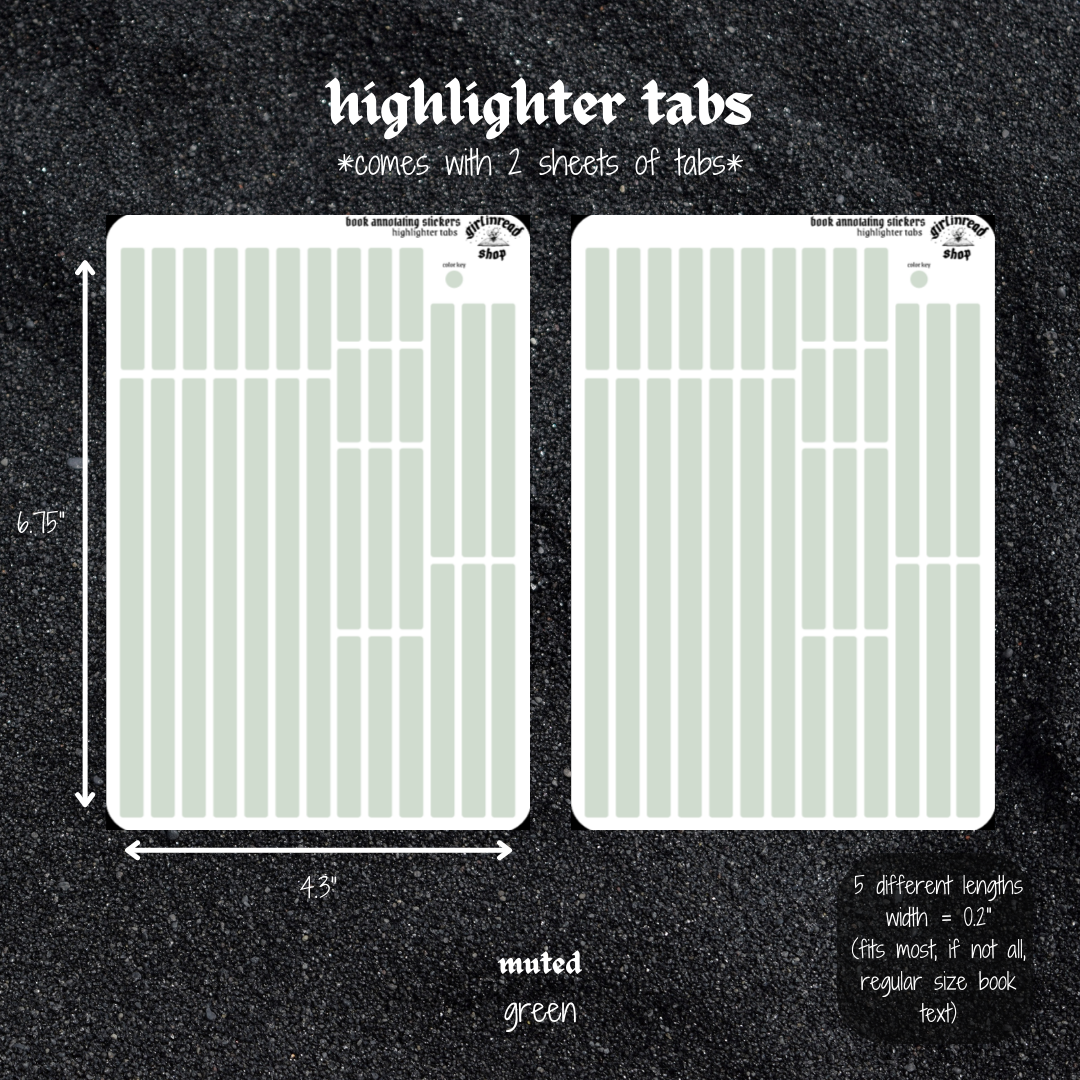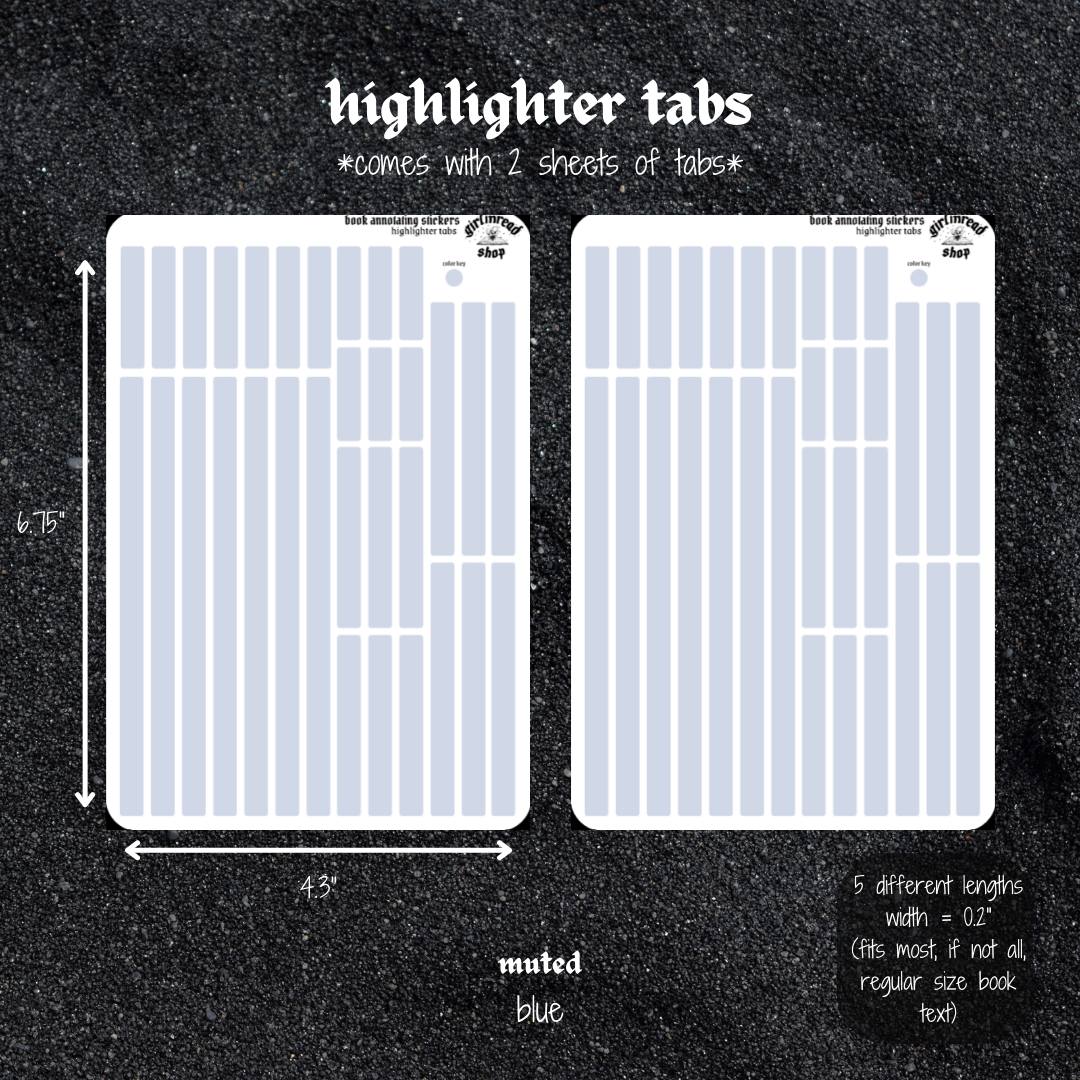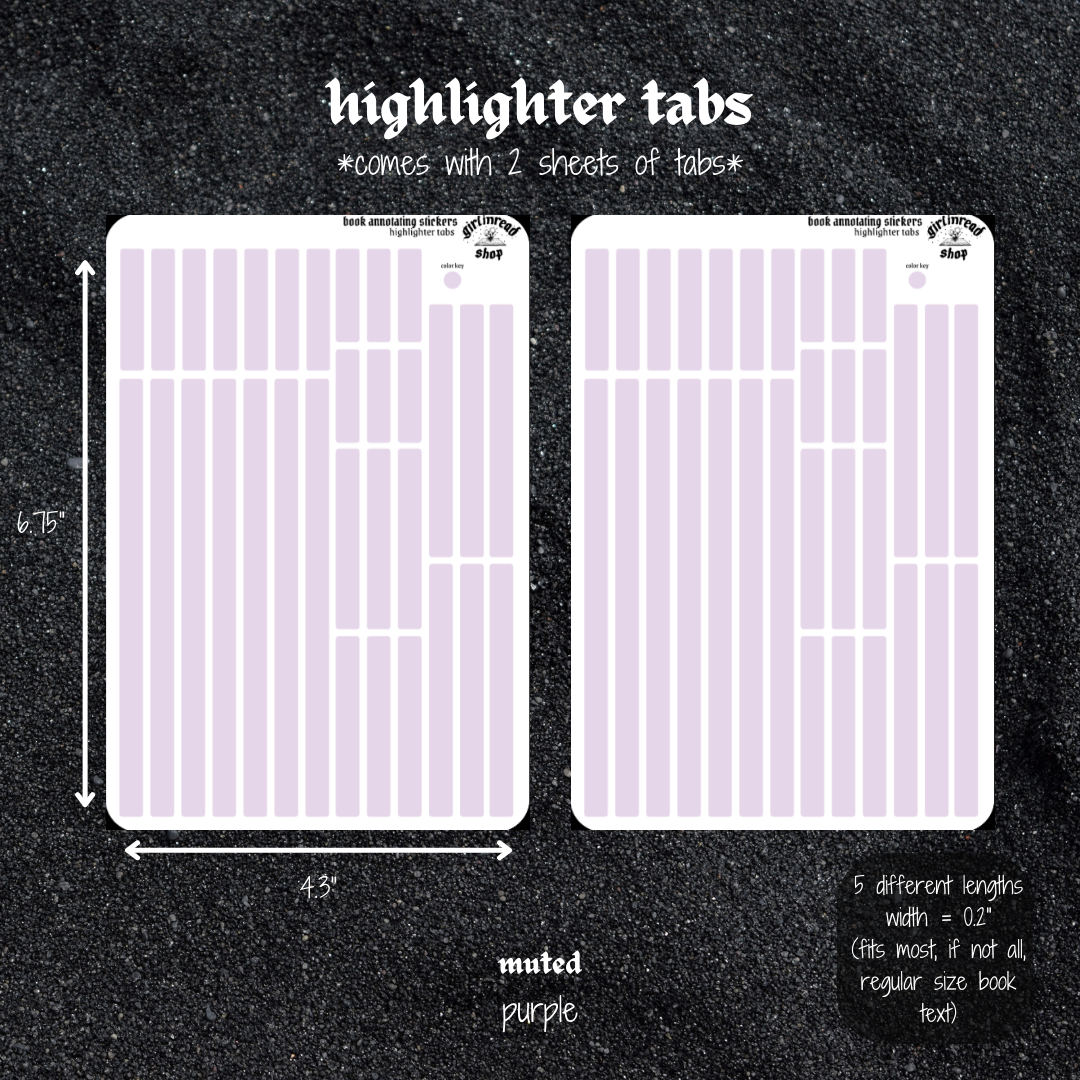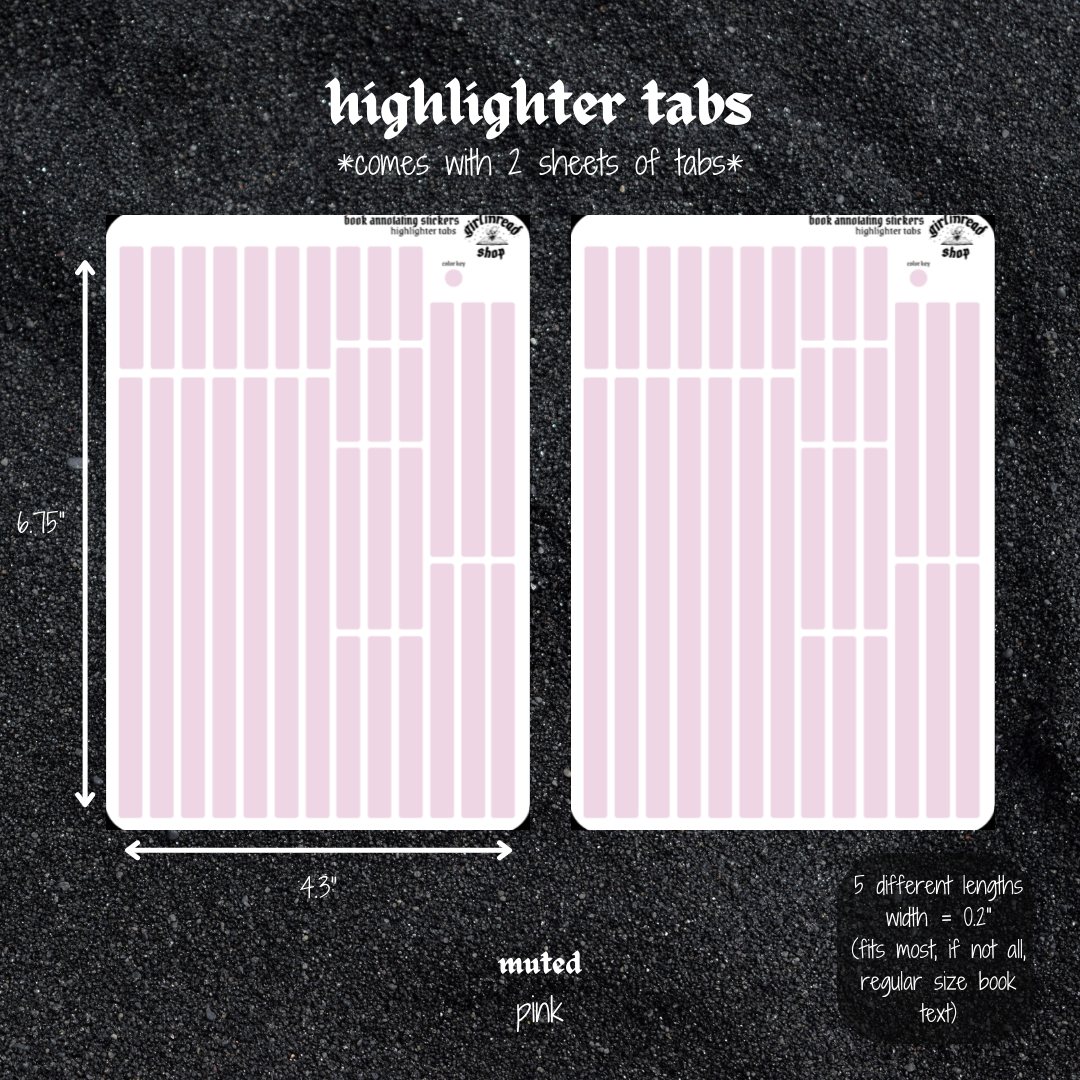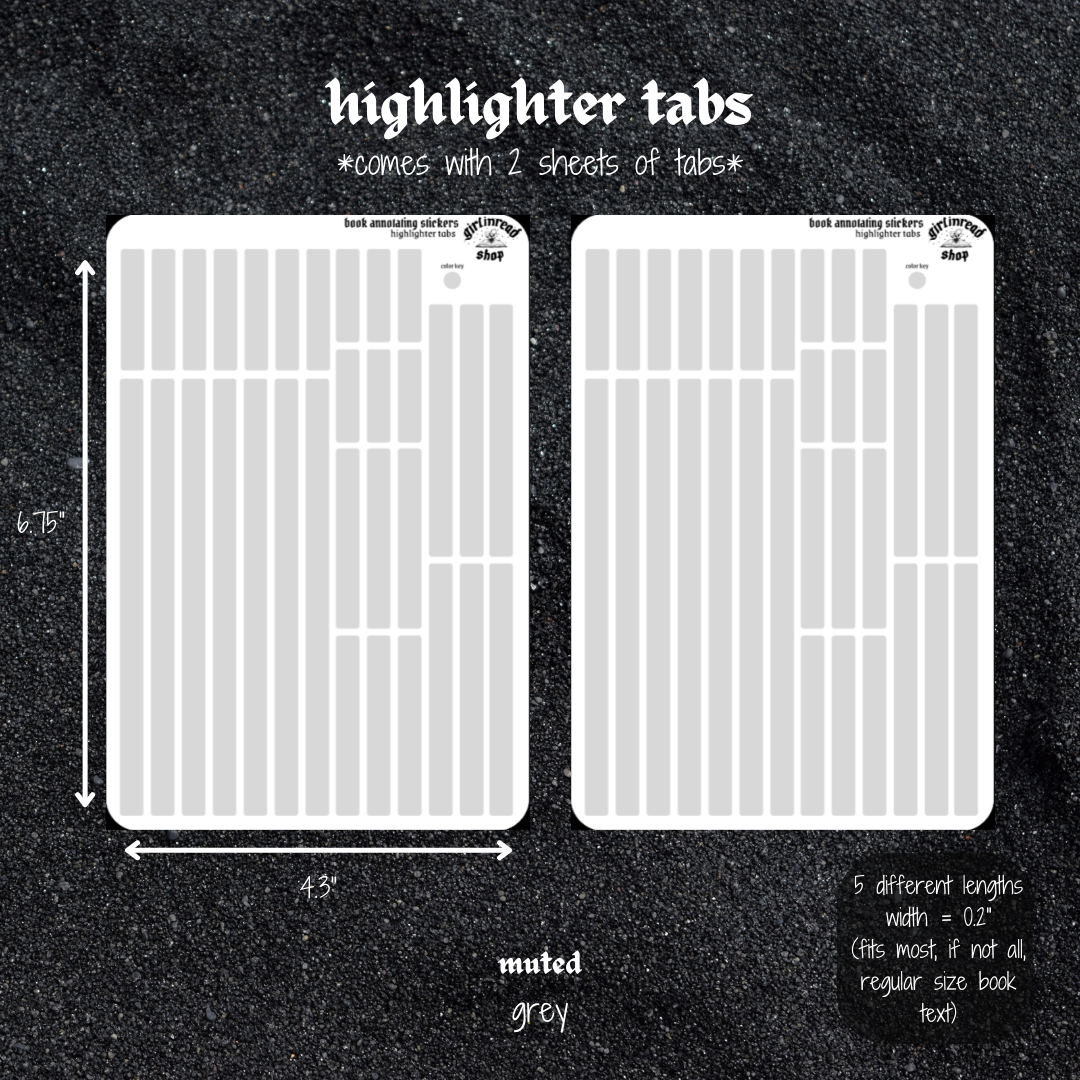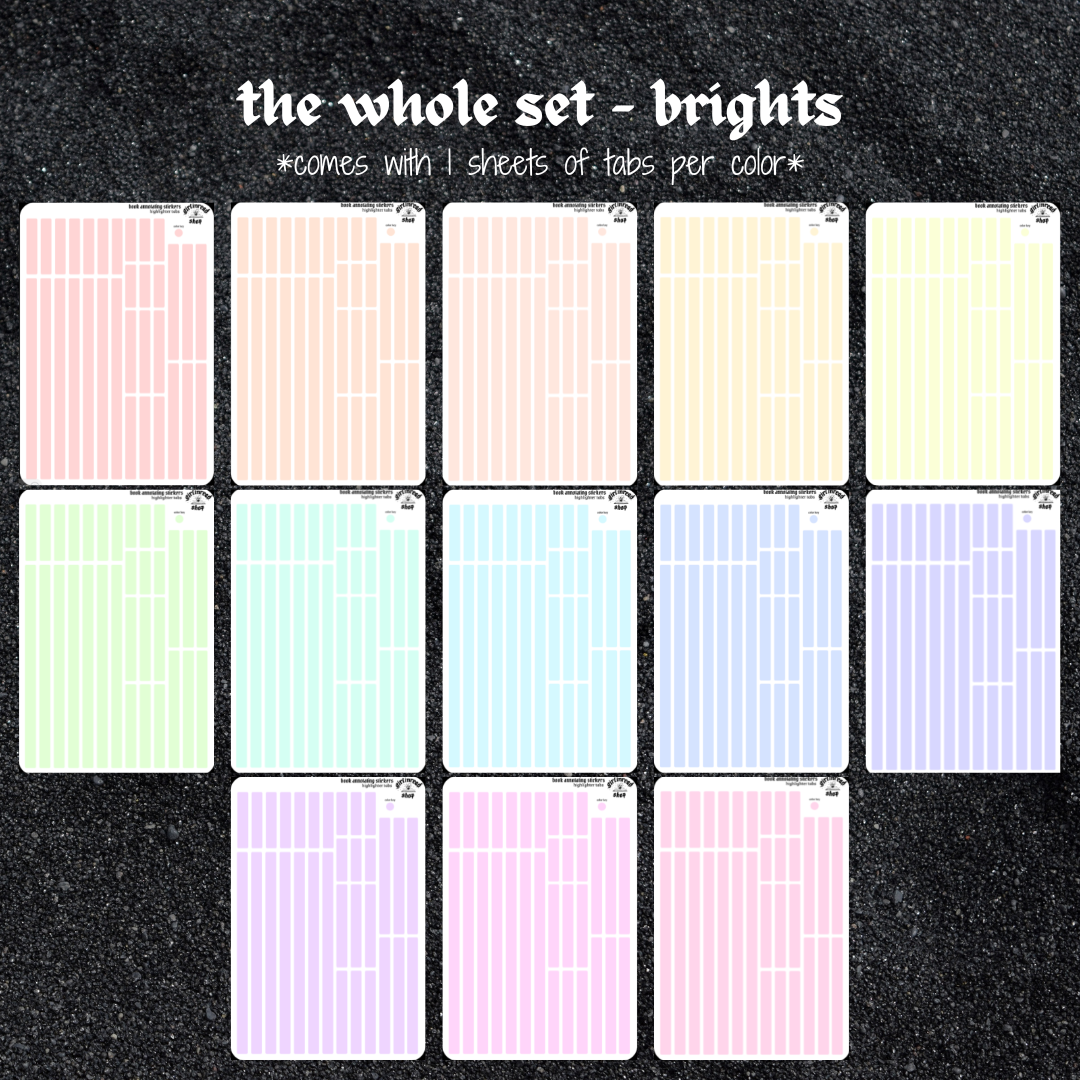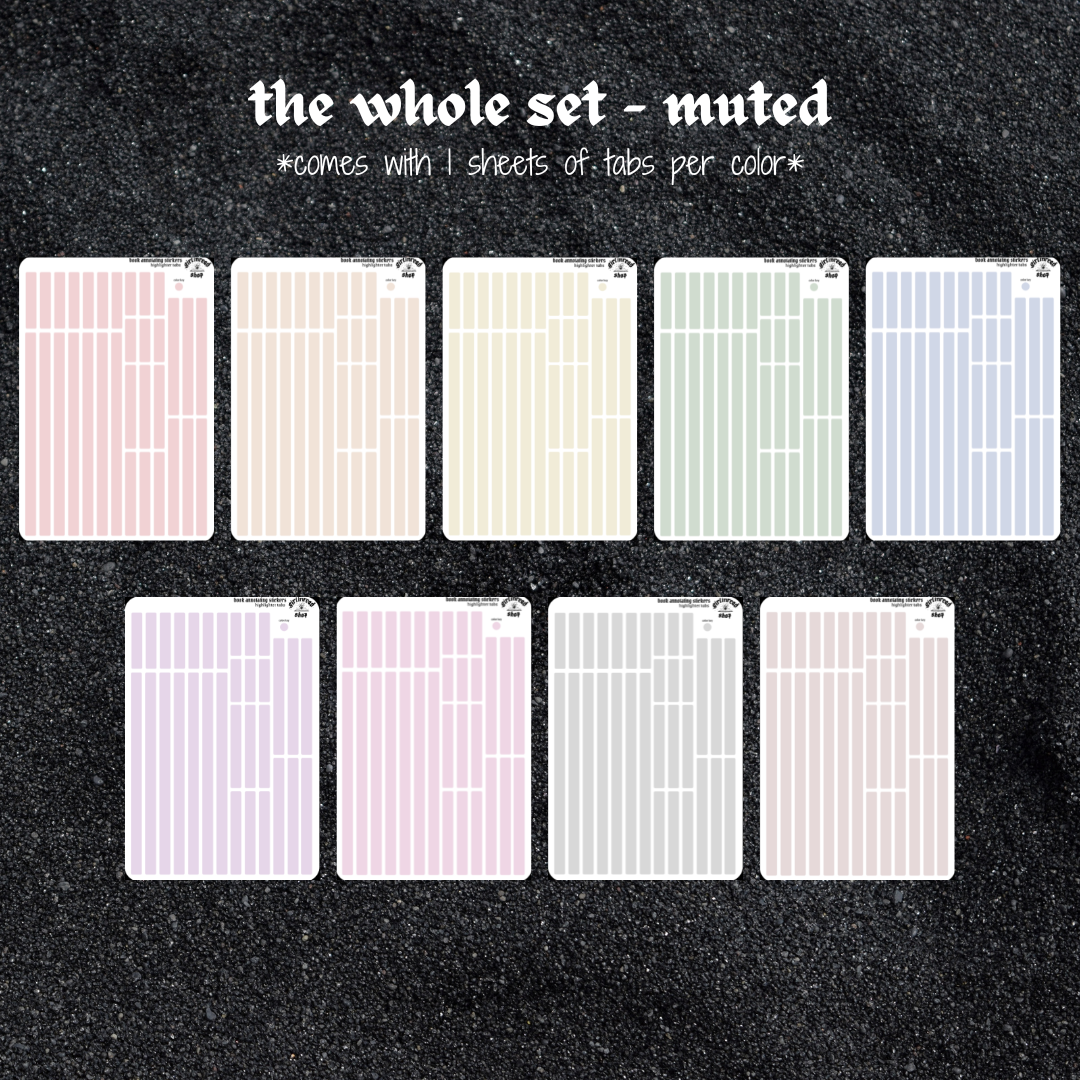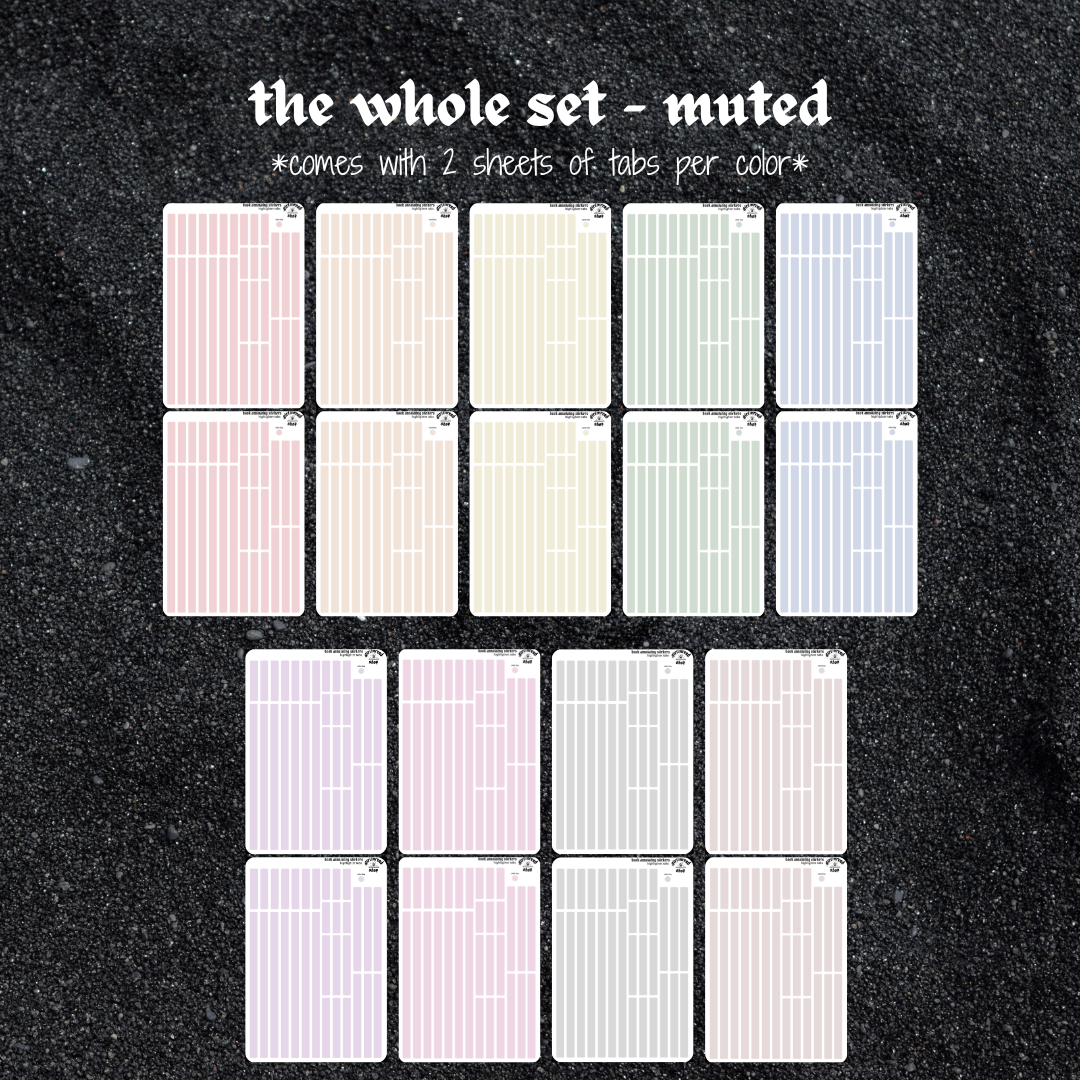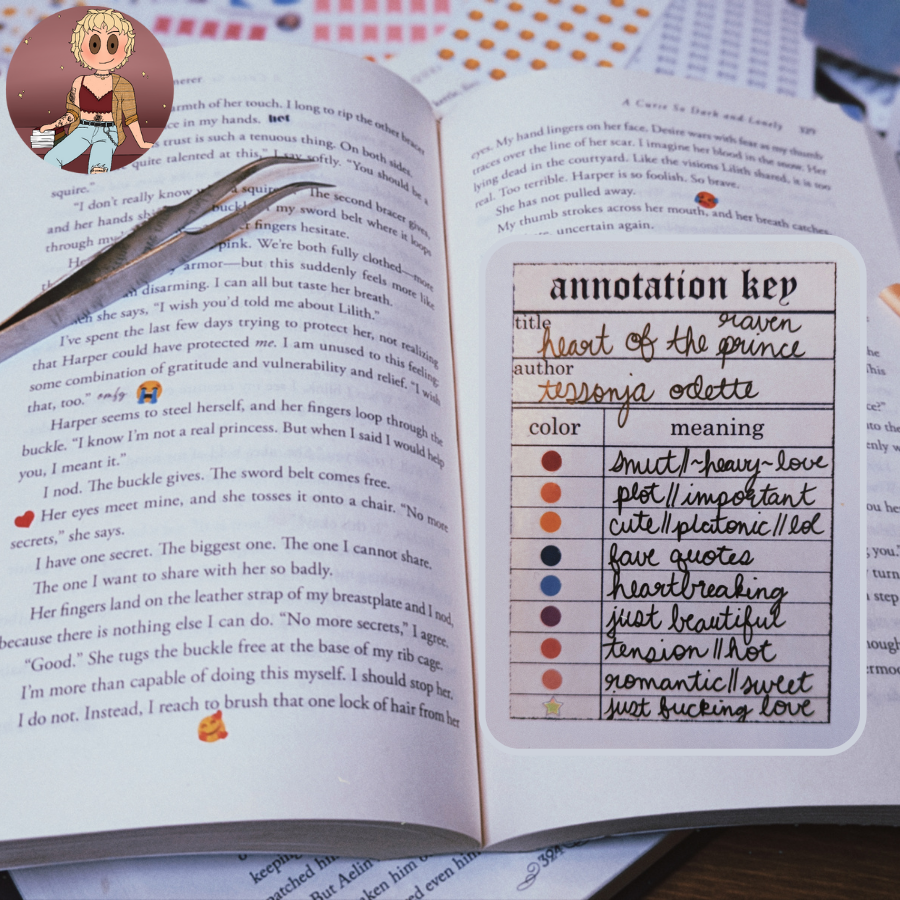 book annotating sticker guide
there is no right or wrong way to use our stickers but if you are looking for inspiration or a place to start, click the link below to see how we recommend annotating with our stickers & the color legend we use ourselves!
sticker guide